Take a look at your business. What is it that determines whether you stay afloat or go under? Is it the same thing that motivates you to do better every day? To phrase it simply, what is it that drives your entire operation? The answer is simple and quite obvious: customers.

Every auto repair and auto body shop owner out there will tell you the same thing: getting customers is not easy. Obviously, that isn't something you want to hear when starting your own auto repair business.
Unfortunately for many of these auto repair and body shop owners, the importance of digital marketing strategies, especially in a world where the internet exists, is either lost on them or entirely unacknowledged. Fortunately for you, however, you are about to learn the three essential auto repair shop marketing strategies and how they can help you gain more customers no matter how big or small your business is.
1. Reputation Management
What is it?
When a customer searches for your business online, the results will include every bit of information that Google considers relevant to the search(SEO). This includes websites with positive and negative reviews about your company, forum posts, articles, and blog posts.
Reputation management, or online reputation management(ORM), is what businesses do to control what their customers see first when they search for their company online. The most efficient way to achieve this is by boosting the positive search results so that they are ranked higher than the negative results, giving the company lots of good publicity.
In as much as reputation management revolves around publicizing good news about your company, it is also about learning how to respond to criticism swiftly and appropriately.
How it will help your business
So how will reputation management help you gain more customers?
a) By giving your business an online presence – some of the key components to online management such as keeping your websites updated (or creating one for those who haven't), posting articles and media, and publishing to your social media pages can make your business an authoritative presence online. This means new customers will find it easier to trust you.
b) By making your business easier to find – very few people go past the first page of the search results. If your company has established a good online presence, Google will rank it higher on the first page and make it a lot easier to find.
Reputation management allows you to present the most relevant or accurate information about your business first, giving you the chance to put your best foot forward and become more visible on the internet. Neat, isn't it?
2. SMS Marketing
What is it?
Short Message Service (SMS) marketing is a permission-based marketing technique that businesses use to distribute promotional messages to their customers. This strategy requires your customers to opt into an automated texting service, usually by sending a text to a predetermined shortcode. Customers who opt in receive a confirmation message alongside instructions on how to opt out of the service.
The scale of your operations will determine whether you will need SMS marketing software for this strategy. However, it is a lot less labor-intensive to automate the process.
How it will help your business
SMS marketing plays a massive role in many business' marketing campaigns for one particular reason: it is a fantastic close range marketing tactic. When it comes to increasing customer loyalty and growing your database, it is a very potent marketing technique.
Its efficiency can be attributed to the fact that consumers prefer SMS marketing to push-notifications and the more traditional email marketing. In fact, Forbes estimates that 64% of consumers (https://www.forbes.com/sites/kernlewis/2014/10/06/sms-marketing-start-with-service-and-add-promotion-carefully/#34477deb6908) would much rather get promotional messages through SMS.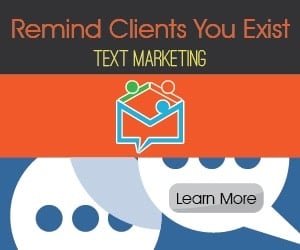 Why is this, you ask?
Because many of these consumers feel that text messages:
· Are more likely to grab their attention sooner (98% of SMS messages are opened and read within the first 3 minutes);
· Are easier to read and respond to;
· Make it easier to communicate with businesses like yours, and most importantly;
· Do not make them feel like their identity and personal data is at risk of being exposed.
A general rule of thumb to be observed when implementing this tactic is that the platform should primarily be used to serve your customers and not to promote your business.
What does this mean?
Simply put, you should use the SMS communication channel to relay information such as appointments, service reminders, and important events. Promoting your business using SMS marketing, while still allowed, should be done with tact. The last thing you want is your customers to feel pestered or annoyed by incessant text messages about discounted auto servicing rates. A general rule of thumb is to keep the total number of messages to less than 5 per month.
Keep it short and straightforward, and most importantly, keep it relevant.
3. Promotional Marketing
What is it?
This kind of marketing involves the use of promotional tools such as contests, raffles, and sweepstakes to create awareness about a brand/company and to attract customers. This tactic is usually deployed with one primary goal in mind: to create a buzz.
How it will help your business
Promotional marketing can help your business in the following ways:
a) Creating awareness about your company – everybody loves to win, which is why promotions get a lot of attention from consumers. You don't have to bend over backward to get your customers interested either; a prize as simple as free service or repairs for a specified period is enough to get everyone in a competitive mood. The more competition there is, the bigger the buzz generated.
b) Providing a platform to conduct market research – Contests and promotions are also crucial for market research. You can use them as a platform to carry out short but useful surveys on your existing customer base. For example, a series of brief questions on the participants' registration forms can give you crucial insight into your clients' driving habits, their preferred type of engine oil, and various other pertinent things that you can use to better your services or to promote your products.
If organizing promotional events sounds too hectic for you, worry not. Online contest management software such as the one offered here (https://www.jvimobile.com) not only lessens the load for you, it also encourages your customers to share the contest on social media by rewarding them with more entries for every person that enters the contest through their recommendation.
Remember, you don't have to go over your budget when organizing contests, sweepstakes, and other promotional tools. A single prize is usually enough to attract several participants. However, if you can afford it, there is no harm in offering multiple prizes, especially when you're promoting a new product.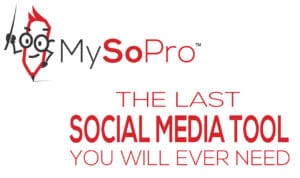 Thus far, here is what we have learned:
· Reputation management is all about making your business more authoritative and easier to find online;
· If you can help it, don't bother with email marketing or push-notifications; SMS marketing is the way to go, and last but not least;
· Promotional marketing is a double-edged sword that can be very useful when used correctly.
Now that you're armed with three vital digital marketing strategies, you're probably wondering how to implement all of them at once. To be honest, it can be quite a task to juggle the three strategies on your own, especially if you run a small business.
Can it be done?
Fortunately, the answer to that question is a resounding YES! Thanks to the innovative and easy to use software that you can find here, you can take care of your company's reputation management, SMS marketing, and promotional marketing needs in an easy and highly efficient manner.